February 27, 2016 @ 7:55 PM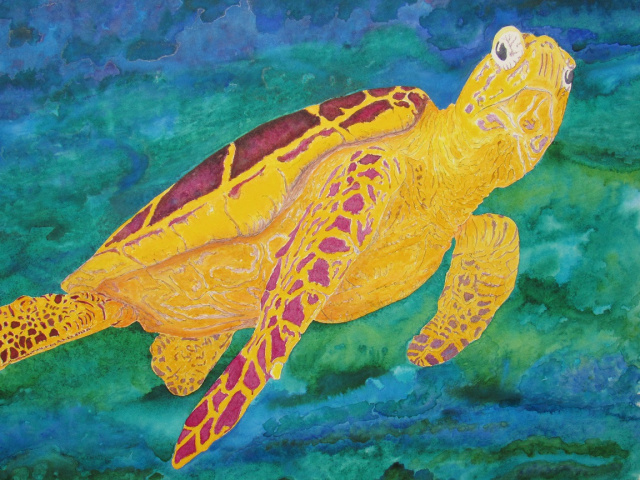 Further progress on the Baby Loggerhead Turtle; hoping to maybe complete it by the on March 12 at Daniel Island Art.
Stop by that night, 5:30-8:00pm, 25+ originals plus giclee prints on paper and canvas. Plenty of food and drink and everyone gets a gift just for attending!